Welcome to
Milford Sound
Don't just dream it, come see it.
Stay
Milford Sound Lodge is a welcoming sanctuary after a day exploring Fiordland. Stay a little longer and explore a little deeper.
Eat
Pio Pio Restaurant
A NZ must-do dining experience at Milford Sound's only restaurant. Discover a cosy, friendly restaurant where you can enjoy your fill of New Zealand food, wine and craft beers.  Please note, our restaurant is closed for renovations until 8th December 23.  A quality in-room dining experience is available for guests during this time.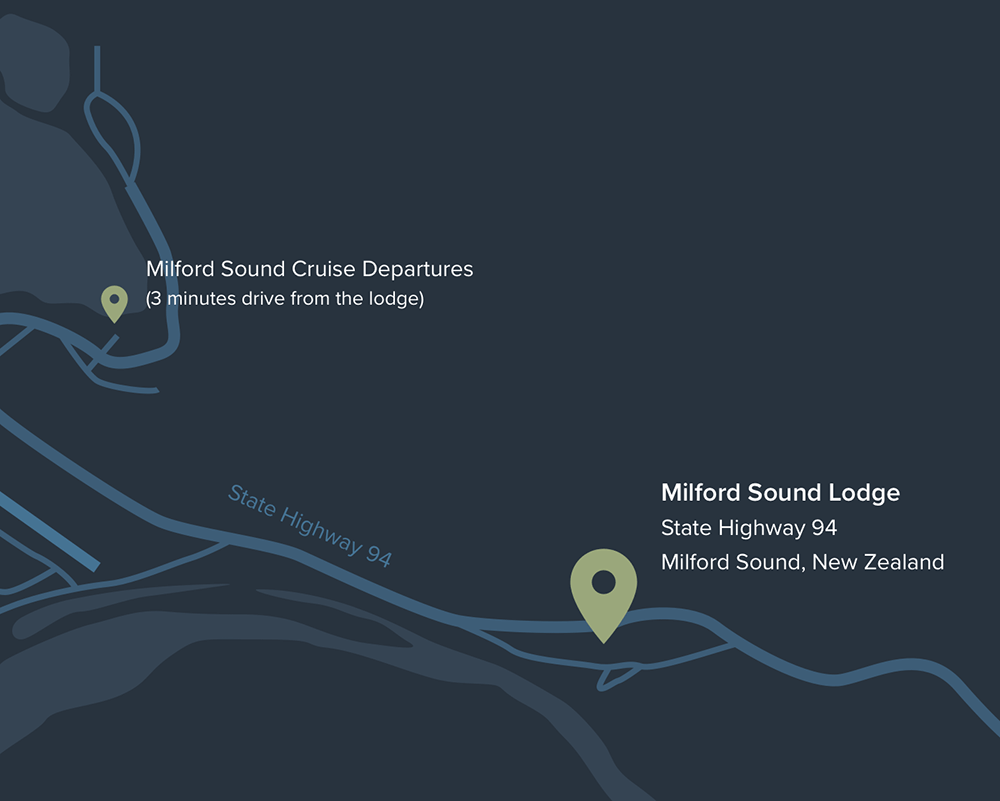 Worth the visit & the money
Nothing can prepare you for Milford Sound, NZ. I have seen so many photographs etc over my years as a New Zealander, but it's pure beauty, and feeling of being in the raw wilderness, is something you have to experience yourself. The Lodge is super cosy with a high level of comfort. Such a wonderful place to wake up too.........you pull back the blinds from the floor to ceiling windows, and are greeted by magnificent mountains, native bush and sparking waters (if it is sunny). But even on a cloudy and moody day it is still amazing!  The coffee and meals are great, and the Staff are friendly and helpful.  Highly recommend for your Bucket List.
Best Campsite!
The powered sites were private and tranquil. The showers were the best I've been in! Really, they're great! The forest setting is breathtaking and the river flowing at the camp is a lovely walk. The site is a short walk to the sound."
Stunning Accommodation
Without question the two bedroom garden chalet was just about the most tastefully designed accommodation I've ever stayed in. It still smelled brand new and it was beautifully considered in every detail. As an architect myself I was overwhelmingly surprised by how good it was. It looks so much better in real life than it does in the photos which really don't do it justice.  I stay in a lot of high quality accommodation around the world but I have to say this was just about as good as anything I've stayed in……. and it was totally unexpected."
Simply the Best
We had an amazing stay in the Garden View Chalet. Fabulous views from the bedroom and living area. Beautifully designed furnishings and linen. Divine beds. Amazing breakfast cinnamon rolls were great. Restaurant was also beautiful.